Last Updated on August 3, 2016
[lastupdated]
Today, I had the opportunity to test out memrise.com. Overall, I really enjoyed the experience. I only had time to try out some of the beginner lessons, but I was extremely impressed.
Memrise is a language learning website and app, that uses crowdsourcing for users which allows people to be able to create their own language courses for anyone to use. It is amazing that there are over 300 thousand courses created by users for many, many languages. As for Chinese on Memrise, there are courses on almost anything related to the Chinese language that you can imagine. After creating an account, Memrise will ask you which language you want to learn. You can either choose to use their starting courses, or take other courses made by many different users.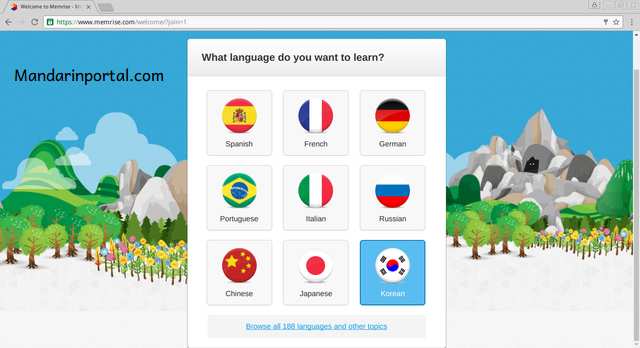 Then, assuming you use Memrise's default courses, it will ask you if you want to start at beginning, intermediate, or advanced levels for the lessons. Then, your language learning will start.
As for the beginning level, it basically introduces you to new vocabulary, little by little. It gives you the English along with the Pinyin, but does not teach you about Chinese Characters yet.
For each new word, or reviewed word, you can listen to the sound of the word from a male and a female voice.
Memrise will frequently quiz you using the same or very similar questions to make sure that you have really retained the knowledge. Based on how well you do on the simple quizzes, it may give you more difficult questions, or go over what you got wrong, and re-quiz you over that.
The founders of Memrise are experts in memory, and one of them, Ed Cooke, is a grand master of memory. They designed the site using brain science.
I especially like the founder's beliefs on learning.
"Anyone can learn anything
We believe that learning's quite simple, and that there's nothing that can't be learned with the right help and enthusiasm. Beginning with vocabulary, we're on a mission to make acquiring new knowledge so simple, intuitive and engaging that anyone can do it- whenever and wherever they wish." memrise.com/about
Both the website version and app version are great, but personally I prefer the app version. The app version is more fun in my opinion.
To sum up, I like how the site is laid out and how lessons transition. For me, using Memrise is much more stimulating than studying from a bland textbook. Since there are thousands of courses on the site, there is an immense amount you can learn there. I think others as well would agree that studying with this site makes learning more fun and can give you more motivation to stick with it. Interacting with other users is also an option on this site. Have any of you used Memrise before? Let's talk about this in the comments below.