[lastupdated]
My name is Justin. I am the founder and owner of mandarinportal.com. I have studied Mandarin Chinese off and on since 2009. I first started learning Mandarin Chinese in Singapore. My favourite part of the Chinese language is Chinese Characters. I want this site to be a great place for learning Chinese, and learning lots about the culture and life of Greater China from a foreigner's perspective. You can contact me here. In many ways, China is vastly different than other parts of the world, and I hope to help educate the world about China and its culture. I also have a travel blog where I blog about my travels within Greater China.
Below is a picture of me at the Yellow Crane Tower in Wuhan, China
Below is a picture of me at the Changyu Wine Culture Museum in Yantai, China
Below is a picture of me  with a Dragonball Z drink in Hong Kong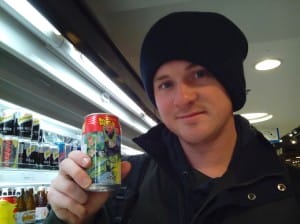 If you have questions about China, or things that you would like me to write about, you are welcome to email me. If you can, please help this site by linking to it.